A luxurious, concentrated, calming, wrinkle-smoothing emulsion
Features and Benefits:
All components are blended into an active carrier that gradually releases them onto the skin prolonging their activity.
Excellent for mature dry skin as an instant wrinkle-smoothing emulsion.
And a remarkable rejuvenating effect with longer term use.
May be used on its own or under a protective day cream during daytime.
Directions:
Warnings:
Ingredients:
Reviews:
Other products that may interest you: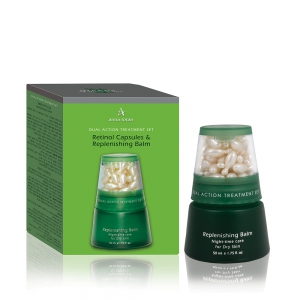 Dual Action Retinol Treatment Set