An exfoliating AHA cream gel designed, especially for fragile skin types, to enhance the skin renewal process.
Features and Benefits:
Accelerated renewal gradually strengthens fragile skin types making them more resilient to environmental stress.
AHA exfoliation is further supported by the enzymatic activity of pineapple extract.
Hyaluronic acid acts as an intensive moisturizer to hydrate the skin in order to minimize the typical tingling associated with AHA products.
The cream gel is easily absorbed and serves as an ideal overnight renewal formula, as it works while you sleep when the skin is relaxed and not exposed to UV radiation or other environmental hazards.
Directions:
Warnings:
Ingredients:
Reviews:
Other products that may interest you: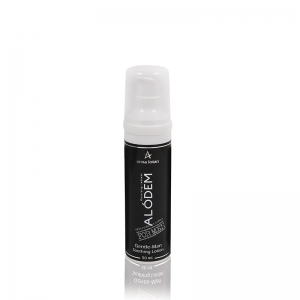 Gentle Man - Soothing Lotion