A natural Dead Sea mud mask with a unique smooth texture and a versatile effect on different skin types.
Features and Benefits:
Excellent for all skin types.
Moisturizing Aloe leaf juice and softening emollients give this mask its unique smooth texture greatly easing application and removal.
Forms a dark glossy film, easily removed by plain rinsing.
Tightens the skin upon drying, leaving a refreshing lifting sensation.
Deep cleanses oily impure skin.
Exfoliates mature skin and enhances the removal of dead cells.
Prepares the skin for an intensive wrinkle-smoothing cream such as Proligne or other individualized care products that will follow.
Directions:
Warnings:
Ingredients:
Reviews:
Other products that may interest you: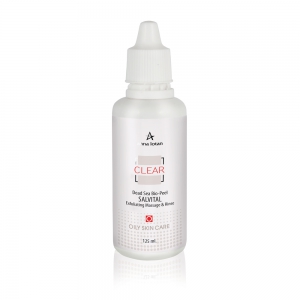 Salvital Dead Sea Bio-Peel