A light, moisturizing lotion designed to relieve skin redness. The lotion is easily absorbed, leaving a calming sensation of comfort.
Features and Benefits:
Composed of "green", sustainable components that are friendly to the skin as well as to the environment. Jojoba seed oil is blended with herbal extracts known for their skin-soothing and moisture-retaining properties such as: Aloe Vera, Knotgrass, Olive leaves and Honeysuckle.
Soothing tapioca starch leaves its pleasant, smooth touch on the skin following application.
Vitamin E and Olive leaf extract act as an effective antioxidant combination for the oil and water phases of the lotion, for protection against damaging free radicals and maintaining the quality of the constituents in the formula.
Excellent as a moisture booster or as an after shave balm.
Perfect moisture balancer for over dried skin resulting from medical acne treatments.
Compatible with galvanic salon treatment.
Directions:
Warnings:
Ingredients:
Reviews:
Other products that may interest you: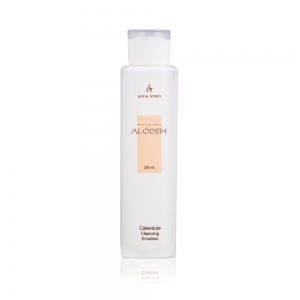 Calendula Cleansing Emulsion