Especially designed for soothing oily/problem skin, this soft moisturizer offers gentle relief reducing redness and calming the skin.
Features and Benefits:
Includes calming and hydrating herbal extracts: Aloe, Lichen, Honey and the patented Cinnamon derivative SEPICONTROL which is especially beneficial for oily skin problems.
The oils in the formula are carefully selected from those least prone to oxidation (jojoba and triglycerides).
Vitamin E acts as an antioxidant and helps maintain product quality and shelf life.
Directions:
Warnings:
Ingredients:
Reviews:
Other products that may interest you: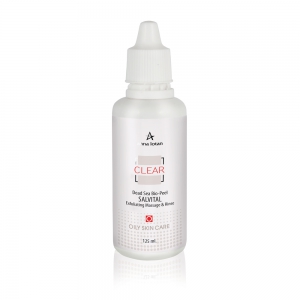 Salvital Dead Sea Bio-Peel