A luxurious facial cream for the enrichment of normal and dry skin.
Features and Benefits:
Glides smoothly on the skin, enriching it with premium emollients (phytosterols, carrot oil, essential fatty acids and derivatives of vitamins A and E).
Intensive moisturizers such as hyaluronic acid replenish skin moisture level.
Ceramides, in liposomal configuration are easily absorbed by the skin increasing their impact and reducing the TEWL (trans-epidermal water loss).
Serves as a day or night cream leaving it soft and glamorous.
Directions:
Warnings:
Ingredients:
Reviews:
Other products that may interest you: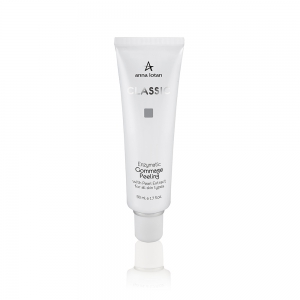 Enzymatic Gommage Peeling