A refreshing facial mask incorporating pure and active, freshly dissolved vitamin C.
Features and Benefits:
Serves as an excellent salon rejuvenating mask for sun-damaged, hyper pigmented skin, as well as for all oily skin types.
Gives an immediate lightening and toning effect.
Based on a special carrier complex gel, designed to preserve the potency and benefits of the active ingredients during treatment.
This totally oil free mask provides ideal care for oily (young or mature) skin.
Directions:
Warnings:
Ingredients:
Reviews:
Other products that may interest you: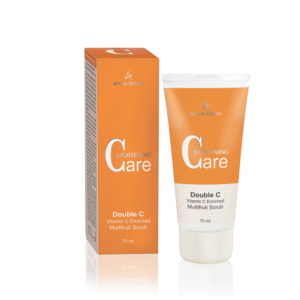 Vitamin C Multifruit Scrub