Sensitive Combination Skin

An intensively hydrating, biological gel based on Aloe leaf juice, known for its soothing effect on the skin.
Features and Benefits:
Soothes the skin after burns or sunburn, when applied as a most mask.
Moisturizes and refreshes the skin and alleviates redness.
Provides excellent calming care after various salon treatments.
When combined with Scalex – Natural Exfoliating Gel serves as a base for a mild biological peeling that is suitable for delicate skin (that cannot tolerate regular facial peels).
Directions:
As a Soothing Mask: Apply in a generous enough layer over required areas, to keep the mask moist for at least 15 – 20 minutes.
As a Biological Peeling: Apply a thin layer of Scalex – Natural Exfoliating Gel with slow massage movements to required areas. Add a generous layer of Natural Gel and massaging it over Scalex. Smooth the skin with the emulsion formed and finally wipe off with a moist tissue.
Warnings:
• Use for designated purpose and according to directions • Do not swallow • Avoid contact with eyes • Keep out of reach of children • Do not use if sensitive to any of the ingredients
Ingredients:
Water (Aqua), Glycerin, Propylene Glycol, Aloe Barbadensis Leaf Juice Powder, Carbomer, Chamomilla Recutita (Matricaria) Flower Extract, Triethanolamine, Imidazolidinyl Urea, Allantoin, Methylparaben, Disodium EDTA, Parfum (Fragrance).
Reviews:
Other products that may interest you: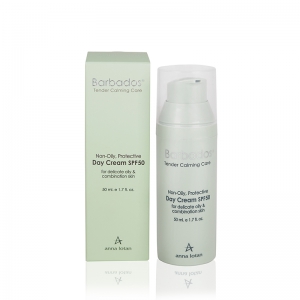 Non-Oily Day Cream SPF 50