כותרת שקופית
יש ללחוץ על כפתור העריכה כדי לשנות את הטקסט הזה. לורם איפסום דולור סיט אמט, קונסקטורר אדיפיסינג אלית קולהע צופעט למרקוח איבן איף, ברומץ כלרשט מיחוצים. קלאצי צש בלי.
Sensitive Combination Skin

Ideal for alleviating redness, this gentle mousse serves as the perfect daily cleanser for delicate skin.
Features and Benefits:
Composed of sustainable cleansing components derived from corn, coconut and olive, the mousse enjoys optimal skin tolerance and non-drying after-feel.
The mineral-rich composition of Cyperus Esculentus tubers (Papyrus plant) supports the moisturizing effect left on the skin after rinsing.
A lipoactive undecylenic acid derivative also serves as a component of the preservative system, supporting optimal hygienic conditions on the skin's surface.
The environment-friendly non-aerosol pump dispenses a ready to use mild and silky soft cleansing mousse.
Directions:
Warnings:
Ingredients:
Reviews:
Other products that may interest you: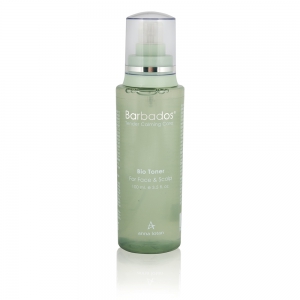 Biotoner for Face & Scalp