Collagel Cleansing Gel Base

A mild and non-greasy preparation which acts as a base for thorough and effective facial cleansing. It is used in conjunction with Hydrophilic Cleanser. This is a versatile product that can be used in numerous other salon treatments.
Features and Benefits:
The product mainly comprises pure water within a viscous gel.
Refreshes cools and hydrates the face.
Contains no artificial colours or fragrances.
Contains no detergent components which dry the skin.
Especially suitable as a base for cleansing sensitive skin, couperose and seborrhoea.
Ideal for use in the salon and at home.
Can be used to massage oily skin and to thin out massage creams.
Excellent for blending aromatic oils during aromatherapy.
Using Collagel in tandem with Hydrophilic Oil produces optimum results when cleansing the skin of even the heaviest makeup.
A modern-day alternative to cleansing milk and toner.
Directions:
Warnings:
Ingredients:
Reviews:
Other products that may interest you: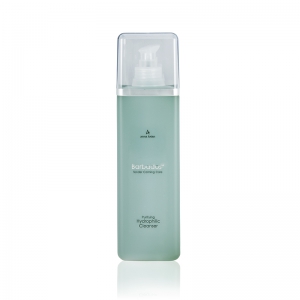 Purifying Hydrophilic Cleanser