A Special gel for preparing the skin for deep pore cleansing. A "flagship" of Ms. Anna Lotan's professional developments. She was a true pioneer of the cold hydration procedure. This system, has replaced the hot steamer in many skin care salons, being a more valid preparation of the skin for deep pore cleansing.
Features and Benefits:
Designed for rapidly softening the epidermis to ease the extraction procedure.
Contains botanical (gel forming) softening ingredients to increase skin hydration and skin soothing herbal extracts such as Chamomile flowers and Centella leaves.
Gently hydrates the skin and aids the "release" of excess sebum that often 'block" the pores.
Directions:
Warnings:
Ingredients:
Reviews:
Other products that may interest you: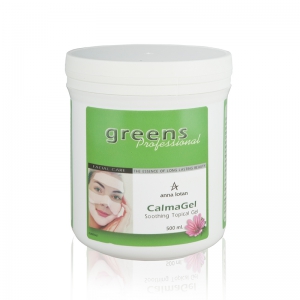 CalmaGel Soothing Topical Gel