Enzymatic Gommage Peeling

An extremely moisturizing enzymatic mask with essence of Pearl powder.
Features and Benefits:
Enriched with minerals and added oils to soften and prevent the feeling of dryness.
Enzymes derived from the pineapple fruit help remove dead cells from skin surface.
A rich range of active moisturizing components (polysaccharides, amino acids and hyaluronic acid) balance and moderate the peeling and contribute to the hydration of the skin during treatment.
Removing the peeling (Gommage) by massaging or washing off exposes a clean, smooth and extremely fresh skin accompanied by a pleasant feeling of coolness.
Directions:
Warnings:
Ingredients:
Reviews:
Other products that may interest you: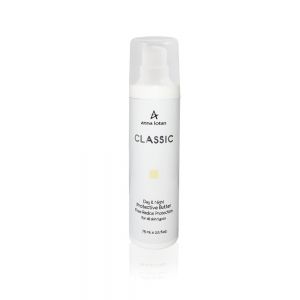 Day & Night Protective Butter