Micro-Crystal Dermabrasion Peel

This peeling cream contains uniformly suspended, tiny, abrasive particles that evenly polish the outer layers of the skin, thus contributing to its renewal process.
Features and Benefits:
Deep cleanses the skin during normal use, therefore no preliminary cleansing is required.
Hydrating Aloe leaf juice, combined with softening emollients, refine the abrasive property of the peel.
Toning Knotgrass and Dead Sea minerals enrich the skin with mineral trace elements.
Vitamin E provides protection against oxidation.
Directions:
Warnings:
Ingredients:
Reviews:
Other products that may interest you: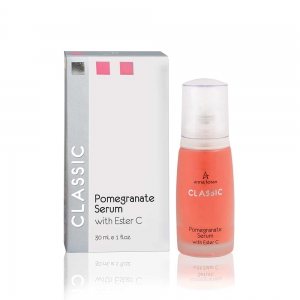 Pomegranate Serum With Ester C