A soft, easily absorbed fruit acid cream ideal as a night care for mature or sun damaged skin.
Features and Benefits:
Enhances the renewal process for normal to dry skin.
Increases skin hydration during the process of dead cell removal to minimize discomfort during exfoliation.
Reveals a fresh underlying skin layer that is lighter, smoother, softer and better moisturized.
Excellent for use in the evening. Must be followed by a UV protective cream during day time.
Directions:
Warnings:
Ingredients:
Reviews:
Other products that may interest you: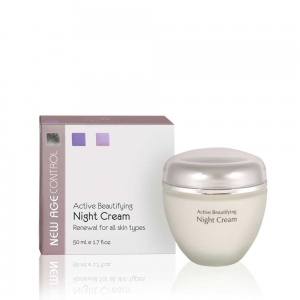 Active Beautifying Night Cream