An active exfoliating mask designed to accelerate skin renewal for home use.
Features and Benefits:
Contains a mixture of exfoliating actives (lactic & glycolic acids) that assist dead cell removal.
A blend of enzymatic fruit extracts (Papaya, Pineapple and Guarana) to further enhance exfoliation.
Small, spherical, abrasive beads made of vegetable waxes for fine mechanical polishing to further refine the skin.
Lacto-Polish Exfoliating Mask is enriched with premium, emollient oils that protect the skin from direct exposure to excessive acid exfoliating. This enables you to customize the intensity of the peel according to individual skin sensitivity.
Directions:
Warnings:
Ingredients:
Reviews:
Other products that may interest you: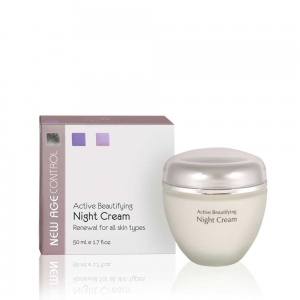 Active Beautifying Night Cream