Rejuvenating Day Cream SPF25

A moisturizing day cream, which offers broad-spectrum UVA/UVB protection with added anti-wrinkle effect for all skin types. Serves as an optimal protection during rejuvenation treatments based on AHAs.
Features and Benefits:
Clinically tested! Hypoallergenic and found to be suitable for sensitive skin.
Enriched with the Sepilift DPHP complex which combines the amino acid proline with a penetration enhancer derived from palm oil. This complex acts as an active anti-wrinkle component reducing the appearance of fine lines.
A sophisticated moisture complex (AQUAXYL) improves the moisture retention of the skin.
Jojoba oil and Shea butter reduce the trans-epidermal water loss and provide softness to the skin.
Vitamin E acts as an antioxidant reducing the harmful effect of free radicals.
Easily spreadable, it is ideal as a normal to dry skin care for face and neck.
Directions:
Warnings:
Ingredients:
Reviews:
Other products that may interest you: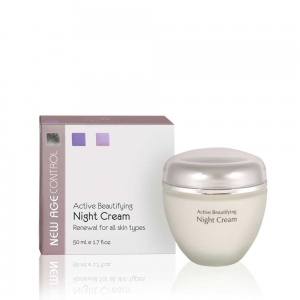 Active Beautifying Night Cream