Cooling Peel-Off Seaweed Mask

This wonderfully cooling seaweed mask is used to soothe the skin when applied over a functional treatment mask that serves the need of a specific skin condition or type.
Features and Benefits:
Ideal for use at the end of a facial, over the treatment mask or cream, best suited for the skin type being treated.
The mask has a comfortable setting time that allows easy application even for the inexperienced esthetician.
Does not require any special mixing gel. Plain water will do!
Exerts a pleasant cooling sensation a few minutes following application – due to the evaporation of the water emitted upon setting. This same water also eases removal of the mask in one piece.
Directions:
Always use OVER an appropriate treatment mask or "finishing" cream. Mix one measuring cup (or a heaped teaspoon) of Seaweed Mask powder with 45 ml. water and mix until uniform. Carefully apply in a medium layer (before the mask sets) all over face and décolleté (keeping away from the hair line and the eyes). Leave on to set for 10-15 minutes. Gently peel off the mask (most of it in one piece) and remove the residue left underneath of the treatment mask with a soft moist tissue.
Warnings:
• External use only • Use for designated purpose and according to directions • Do not swallow • Avoid contact with eyes • Keep out of reach of children • Do not use if sensitive to any of the ingredients • Keep out of reach of children's airways. •Avoid inhaling
Ingredients:
Solum Diatomeae, Algin, Calcium Sulfate, Plantago Ovata (Plantain) Seed Extract, Laminaria Digitata Powder, Parfum (Frgarance), CI 47005, CI 73015.
Reviews:
Other products that may interest you: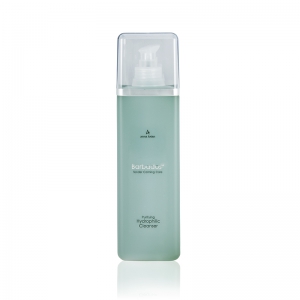 Purifying Hydrophilic Cleanser