Sensitive Combination Skin

A mild, purifying foam, especially designed to cleanse and gently exfoliate oily and combination skin.
Features and Benefits:
A soft and gentle, purifying foam, especially designed for delicate oily/combination skin. Made with sulfate-free, sustainable ingredients for use in a non-pressurized finger pump dispenser.
The dispenser optimizes the foam quantity ready to be applied to all facial areas.
Efficiently cleanses without over-drying the skin.
A novel molecule, that combines the water-soluble amino acid glycine with the oil-soluble undecylenic acid, balances the skin and improves surface hygienic conditions.
Directions:
Warnings:
Ingredients:
Reviews:
Other products that may interest you: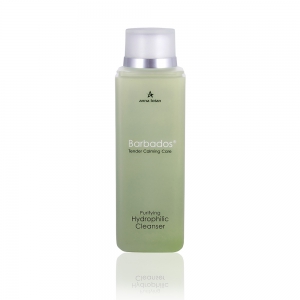 Purifying Hydrophilic Cleanser