A soft, rich cream that is ideal for use on dry skin in the evening, to protect it from dryness and leave it with a velvety smooth feel.
Features and Benefits:
Sea buckthorn oil gives the cream a unique wealth of active ingredients.
The cream is enriched with premium oils and moisture-enhancing minerals to repair the barrier function of the skin.
The occlusive property of the water in oil emulsion designates this cream for dry skin types.
Leaves skin feeling supple, comfortable and refreshed after only a single application.
Directions:
Warnings:
Ingredients:
Reviews:
Other products that may interest you: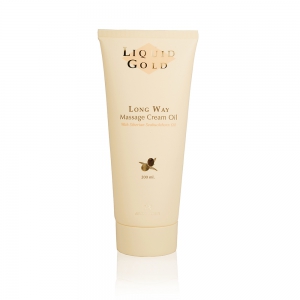 Long Way Massage Cream Oil